Network Switches
Just plug it in and turn it on. With an Unmanaged switch, there is no configuration necessary. Unmanaged Switches are cost effective and ideal for smaller networking needs. When all you need is a simple device that forwards Ethernet frames 24x7 choose a D-Link Unmanaged switch.
D-link switches and other products dealers in jeddah, saudi arabia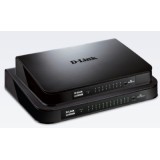 DGS-1024A 24-Port Unmanaged Gigabit Switch offer an economical way for SOHO and small to&nbs..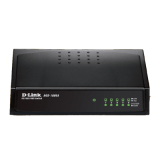 Over View: Conserves energy The DGS-1005A 5-Port Gigabit Switch helps you conserve energy..
Showing 1 to 2 of 2 (1 Pages)