NETWORKING

Networking in Jeddah,Makkah,Madina,Riyadh,Dammam SAUDI ARABIA
We to meet the needs of our clients, we are engaged in offering a wide range of Networking Equipment in jeddah, saudi arabia. This is sturdy in nature and ensures longer functional life for the user. Networking Equipment is dimensionally accurate and is compact in design. It is well known for the attributes like durability, smooth functioning and high quality. This is mostly used for receiving information.
Features:
* Simple installation of Network
* Hassle-free operation in Electronics
* Affordable & dependable product range
Refine Search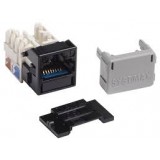 SYSTIMAX 360™ GigaSPEED X10D MGS600 Saudi arabia,Information Outlet is the latest result of many ..
Showing 1 to 1 of 1 (1 Pages)